I don't live on a perfectly flat road and I don't usually have the option to find a parking space using a spirit-level. This means of course that when I open the rear door, it is either a two-person job or I have to hold the door open and use my free hand to load or unload. Why didn't Land Rover design a better mechanism to hold the door open?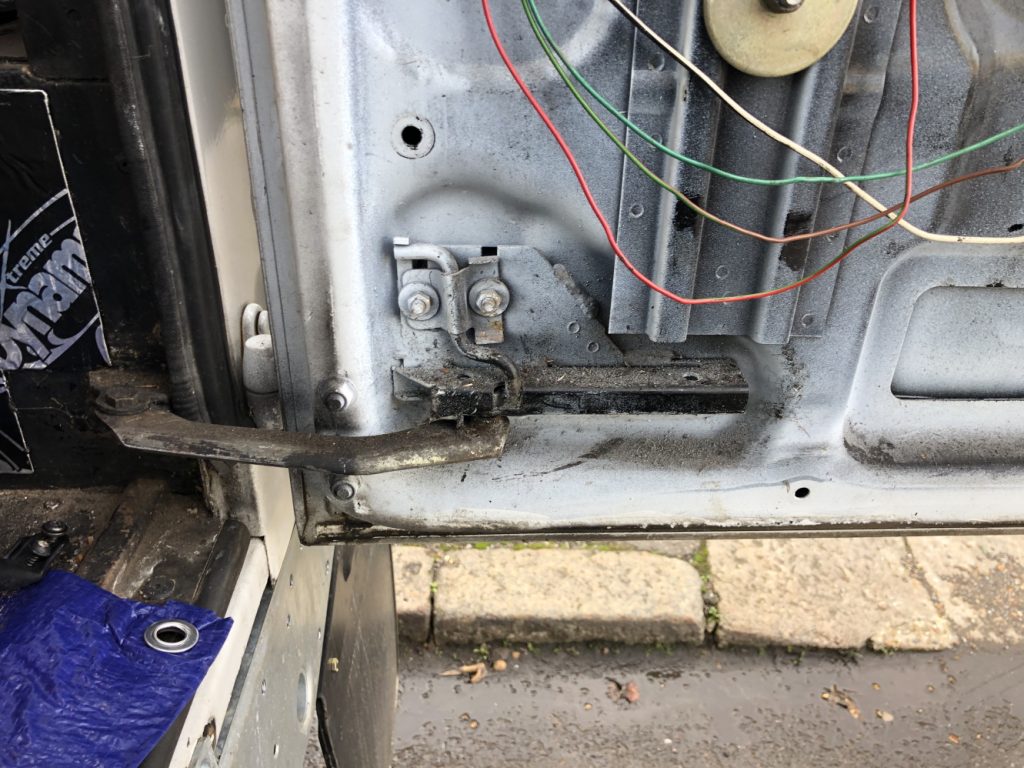 The standard fitting is a door stay bar that rolls in a channel on the door with a metal clip to attempt to be a retainer, but anybody with a Defender knows it wouldn't hold custard nevermind a heavy metal safari door.
So I ordered a gas strut from eBay. Expect to pay £35-40. There are a few different kits out there with varying fittings. The one I bought looks like this and reuses the original internal bracket. The seller was "aw4x4-uk".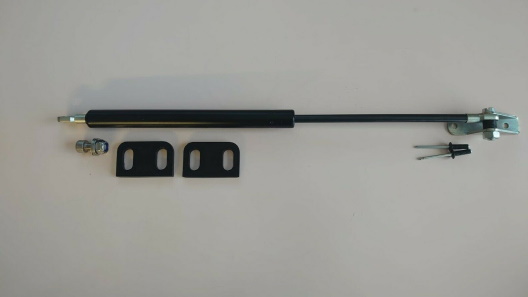 Fitting is very easy.
Remove the metal door stay and the clip
Use the spacers to refit the bracket in the bodywork – you may need some slightly longer bolts for this job.
Attach the gas strut to the bracket and mark up where the other end meets the door when the door is open and the strut is still under 90 degrees from the back of the car. If your tyre is against your side-light, you are too far open!
Droll two holes
Fit two rivets
Done!