Ever downloaded a great video from iTunes but wished you could play it on your Nokia or Blackberry? Yep. With my wife downloading like a demon onto her iphone, I thought I would get a few videos for me. But of course I don't have an iphone. It would be perfectly legal to circumvent the DRM for my own personal use so long as I don't actually try and crack the DRM. Mmm.
Roll-up Tunebite. It emoves DRM from audio and video files. It can also resize on-the-fly as it bascially captures the output from iTunes and encodes it. You will inevitably lose some quality but let me put it into perspective, my PC is faster, has a bigger screen and more codecs than my Blackberry. If I lose the odd frame here and there, I will not notice. If I want top spec video, I'll buy a BluRay disc. For my Blackberry, it just has to not suck.
Use the following settings and you'll be watching your favourite videos on your Blackberry in no time: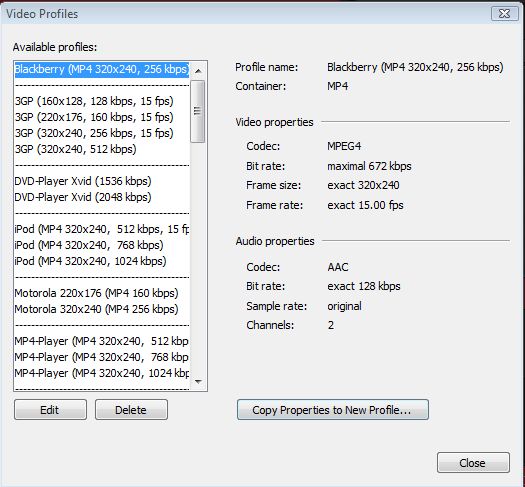 If you have better settings or want to let me know the best ones for my Nokia N95, please post a comment.